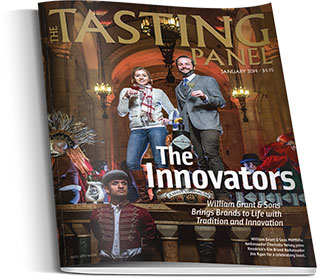 About The Tasting Panel
THE TASTING PANEL magazine is the nation's leading beverage publication, reaching more than 90,000 industry professionals, on- and off-premise.
We are truly the voice of the hospitality industry professional, offering customized articles, up-to-date industry trend reports, retail and on-premise profiles, useful product reviews and more.
Read by decision-makers and gate-keepers, THE TASTING PANEL has evolved to become the leading beverage trade publication in the U.S., reaching over 90,000 readers every month.
Our interaction with the trade allows us to organize and document tastings with high-profile buyers in major cities. These events are arranged to showcase brands, categories and wine regions, or to highlight a particular portfolio. These one-on-one showcased events are documented with entertaining and educational feature stories within our publication.
Advertising in The Tasting Panel