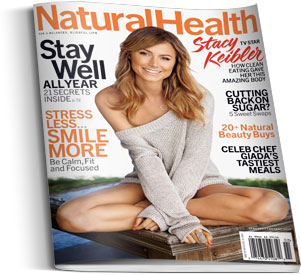 About Natural Health
Natural Health is a bi-monthly magazine and website for the modern day woman's practical guide to good health. It focuses on natural and organic nutrition, alternative health practices, exercise and self care.
Natural Health also discusses the mind/body connection, illustrated step-by-step exercises, preventative medicine, healthy cuisines and so much more!
Advertising in Natural Health