Armchair General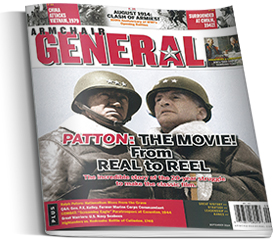 About Armchair General
With a unique interactive editorial approach, Armchair General invites readers to step into the shoes of a battlefield leader. Leading contributing writers lend integrity and credibility to this fresh presentation of historical and current day leaders.
Armchair General is published 6 times per year with a paid circulation of 17,000.





 Advertising in Armchair General
Books
Advertise historical fiction and nonfiction books to this targeted audience of military history readers.
History Collectibles
Advertise military history antiques or other collector's items.
Militaria
Advertise military artifacts and items of historical significance.
Direct response advertising is offered run-of-book for one-half page and larger display ads. The Post Exchange section consists of display ads from one-twenty fourth to one-third page.